#MyCurvesMyFashion: Featuring Candace Faythe
Published at: June 18, 2017
This is another piece in our
#MyCurvesMyFashion
Series in which we interview curvy girls about an outfit that took them outside of their comfort zone and made them feel
confident and beautiful
. Today, we are excited to hear from Candace Faythe, Charlotte Russe stylist, on the first outfit that took her outside of her comfort zone.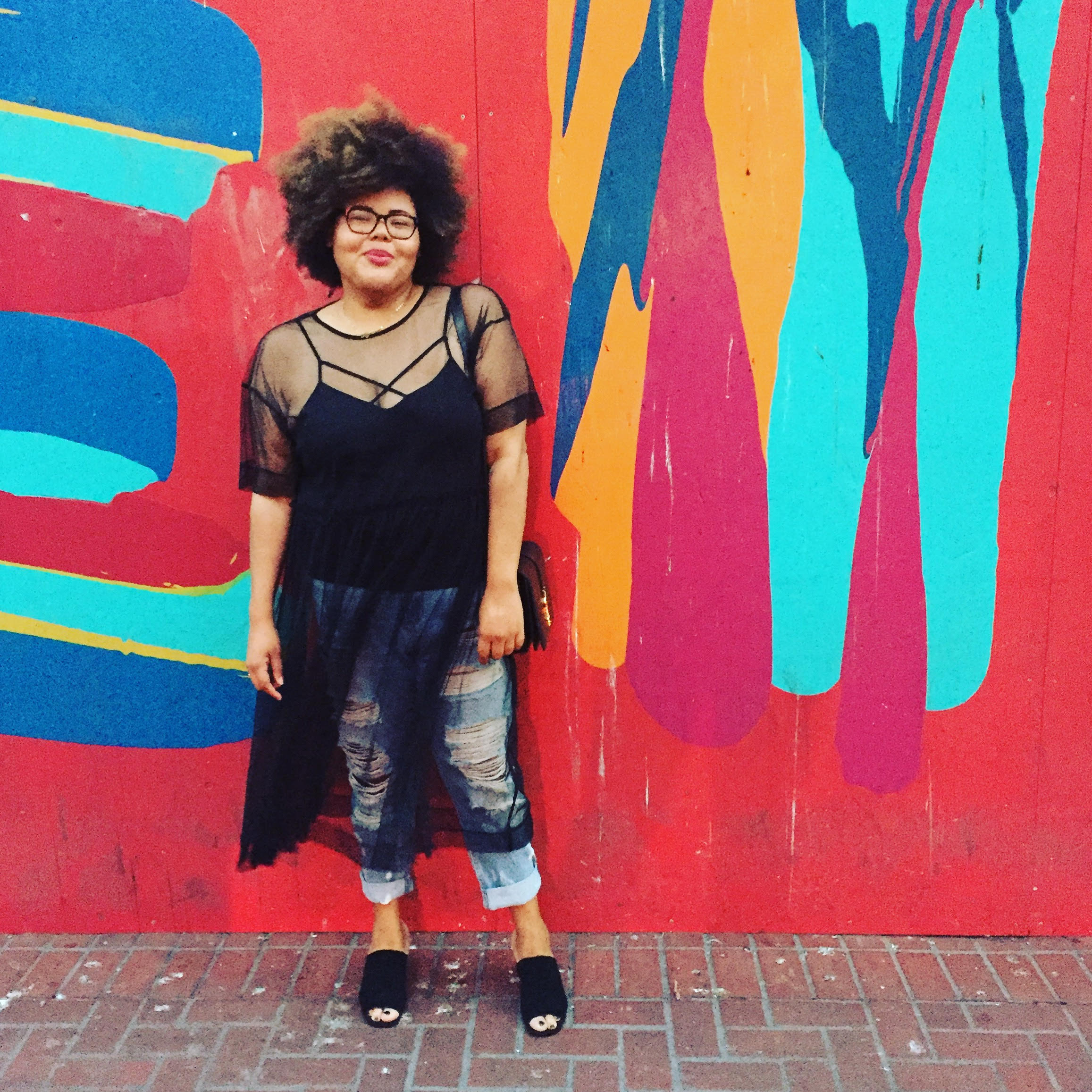 "This is one of my favorite outfits and favorite dresses! I know the idea of wearing a sheer dress can seem tricky, but instead of layering a solid black dress under it I decided to take a risk and pair it with a pair of super distressed denim. I felt absolutely great wearing this. It was a really fun night of drinks and dancing and I'm glad I opted for pushing the look further and wearing what I liked rather than what I thought was conventionally flattering or safe!"
The dress is Monki, jeans are Charlotte Russe Plus and tank is also Charlotte Russe Plus.
Shop more here!